🔥 Fun new stuff
Apple Watch, Health Kit and a free app!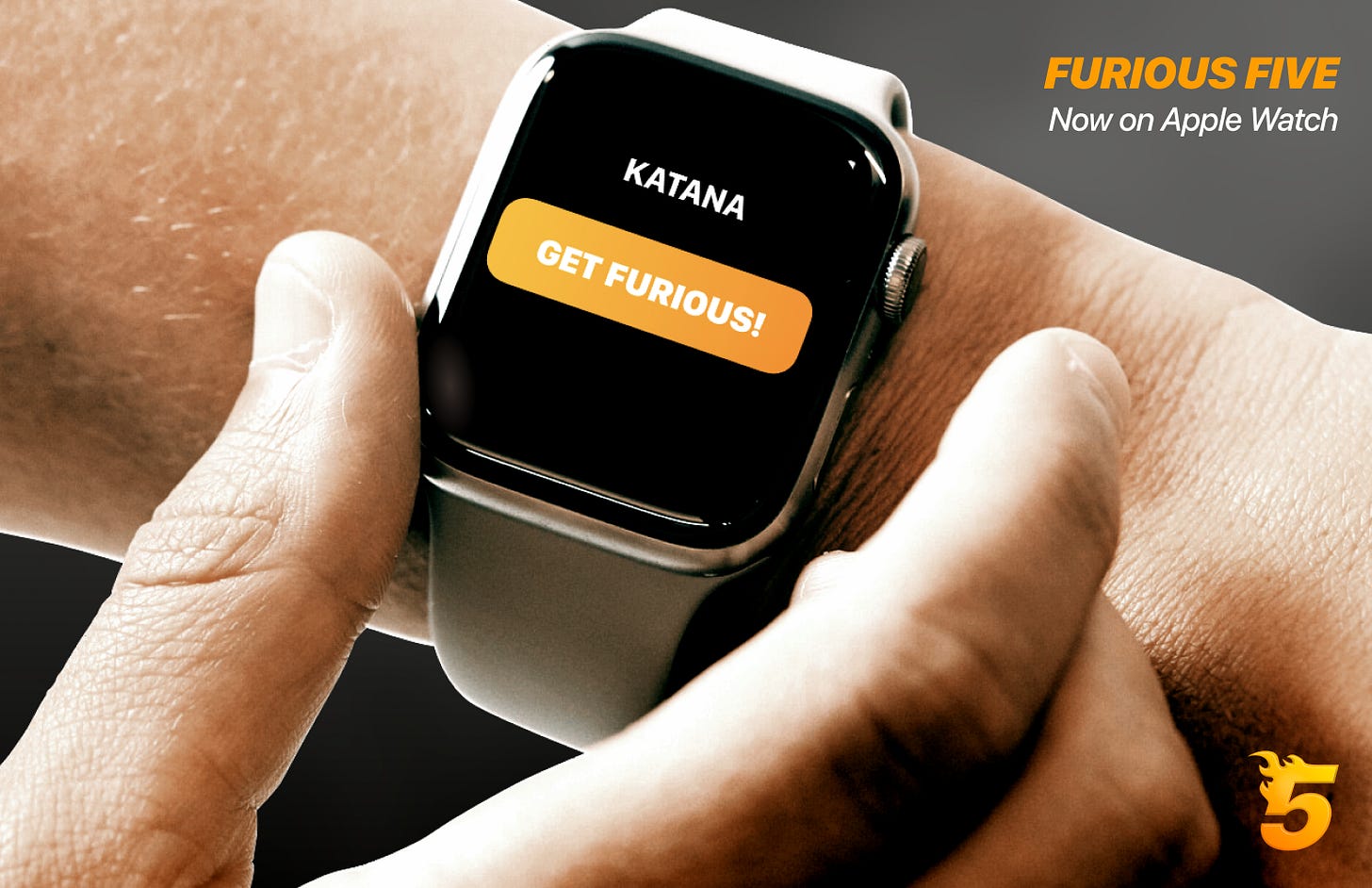 Hi! I'm Pedro Wunderlich, co-founder of Wakeout, Furious Five and Pomogo. Thanks for being a subscriber! Today I have some exciting news to share.
Better workouts the new Apple Watch App
Today we're launching our first-ever Apple Watch app, starting with Furious Five. With your Apple Watch, you can control your workout, see your progress and record your burned calories. It makes working out much more fun because you don't have to walk over to your phone after each exercise.
We'll be bringing the Apple Watch experience to Wakeout in the new future, too!
🔥Update or download Furious Five
Health App Integration for all our apps
Wakeout, PomoGO and Furious Five now have integration with Apple's Health App. For now, we're logging all your exercises and burned calories (hey, they add up!). We'll be making this feature more sophisticated as needed. Let us know what else you'd like to log.
PomoGO is free for a limited time
If you haven't tried our Pomodoro productivity app, this is the best time to give it a go. It combines the pomodoro technique with active Wakeout breaks between work sessions to stay awake and engaged at work.
If you download it today, you'll have it free for life.
What's next
Apple Watch App for Wakeout

A "morning feature" for Wakeout

Dozens of new routines for Furious Five

And working hard on our new To Do list app Drag. A preview coming soon!
Have an awesome rest of the week!
Pedro Wunderlich (Twitter)